DAY 99
REAPER ETA: 2 Days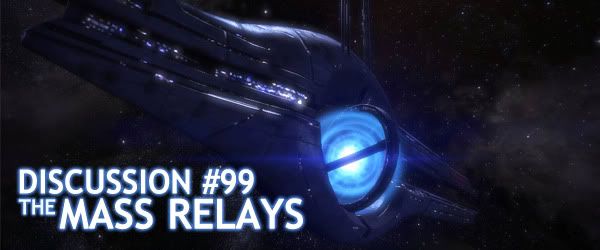 Probably the most important element of the
Mass Effect
series, the Mass Relays allow for quick inter-galactic travel, connecting the entire universe.
Do you believe Sovereign's claims that the Mass Relays were created by the Reapers? Do you think it'll ever be possible for organic races to build more Relays themselves? Do you think we'll discover more hidden Relays and uncharted space in ME3? Will Shepard ever do anything as cool as driving a
Mako
through the Conduit?!