DAY 94
REAPER ETA: 7 Days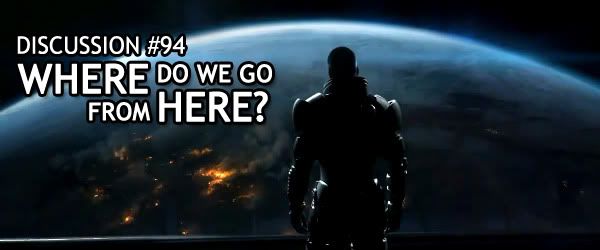 We're officially ONE WEEK away from
Mass Effect 3
! Congratulations, everyone, WE'RE ALMOST THERE!
Let's get speculative for a moment. When all is said and done, where do we go from here? What happens to the series? Will there be a
Mass Effect 4
? A string of novels, comics, or DLC? What happens to the
fandom
? Will we all fanfic together until the end of time? What will happen to all of our beloved characters, assuming they survive the final fight? Do you have a specific headcanon in mind for what Shepard does
after
the game?