DAY 92
REAPER ETA: 9 Days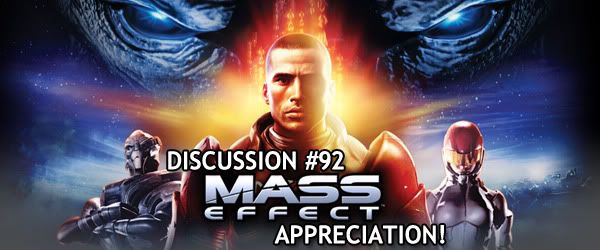 Today we celebrate the very first
Mass Effect
game! The journey that started everything, the introduction to Shepard and the galaxy he or she must save!
What do you like best about ME1? What part of the story did you enjoy the most? What made you want to pick it up and give
Mass Effect
try? Did you go in spoiled or with a loose idea of what to expect, or did you come to the series completely blind?
Is there anything from ME1 that you'd like to see return in ME3, even if it went missing in ME2? What choices from ME1 do you think we'll see referenced in ME3? Not just big choices like the Rachni, but small missions, too. Scanning the Keepers, perhaps? The Consort's trinket? Quasar?! Hey, anything can happen!